2018
Concert on Sunday, 9 December, at 7.30pm in the Orangery
Christmas Concert
You will just be in time to book for our musical event heralding Christmas: our concert of carols sung by The Tallis Chamber Choir, conducted by Philip Simms, and you the audience, of course. Do not forget the seasonal, and often amusing, readings to go with it, all rounded off by Janice Miles's mouth-watering canapés and a glass of wine or two to follow. Tickets are £22.
Click here to book online.
[Autumn 2018]
2019
Thursday, 28 February 2019 at 7pm in the Orangery
A Walk in the Park: Policing London's Green Spaces
Talk by Inspector Mike Rumble, head of the Parks Police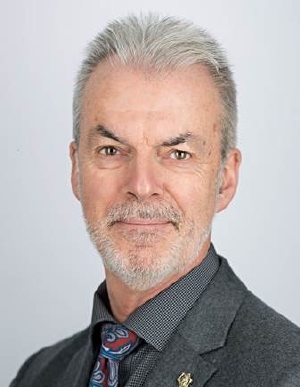 Our spring speaker will be from the 'home team'. Inspector Rumble, head of the bi-borough parks police force, has agreed to tell us what lies behind the police presence in Holland Park; and I suspect we are in for a few surprises as the issues faced by the parks police team are extraordinarily varied, all faced with calmness and practical solutions.
Mike Rumble manages the Parks Police Service for two London Boroughs, Kensington and Chelsea, and Hammersmith and Fulham, and has done for the past ten years. What extraordinary things he must have seen during that time and what stories he must have to tell. He is infuriatingly discrete, but he often has a twinkle in his eye when regaling us with his experiences. The force hosted the Olympic Torch in Holland Park and facilitated the visit of the Emperor and Empress of Japan in May 2012.
The Parks Police strongly believe that a problem-solving approach is the most effective way of reducing crime and anti-social behaviour, so they work with local communities and park users to identify concerns and find solutions. This work has been recognised with a number of prestigious awards in recent years.
He has other talents too. He studied calligraphy and heraldic art and has been a member of the Heraldry Society for over 40 years. He designed the new badge when the RBKC and Hammersmith & Fulham forces merged. The design features a London plane leaf.
Tickets are £18, to include wine and Janice Miles' delicious canapés.
To order tickets online click here.
Jennie Kettlewell
[Winter 2018]

2018/2019
The Friends' Nature Walks
Meet outside the Stable Yard at 9am on the first Saturday of each month.
We will have a one-and-a-half-hour stroll through the park looking at birds, plants, butterflies and park management of current interest. There is no charge and all are welcome without booking.  No dogs, please, as even well behaved ones on leads disturb the wildlife. We recommend you bring binoculars.
Sat 1 Dec
Sat 5 Jan 2019   
Sat 3 Feb   
Sat 2 Mar   
Sat 6 Apr
[Winter18]
2019
Saturday 6 April – Sunday 14 April
Art Exhibition in the Orangery, Holland Park
Details available and entry for exhibitors open from 1 December 2018
[July 2018]