Another wonderful art exhibition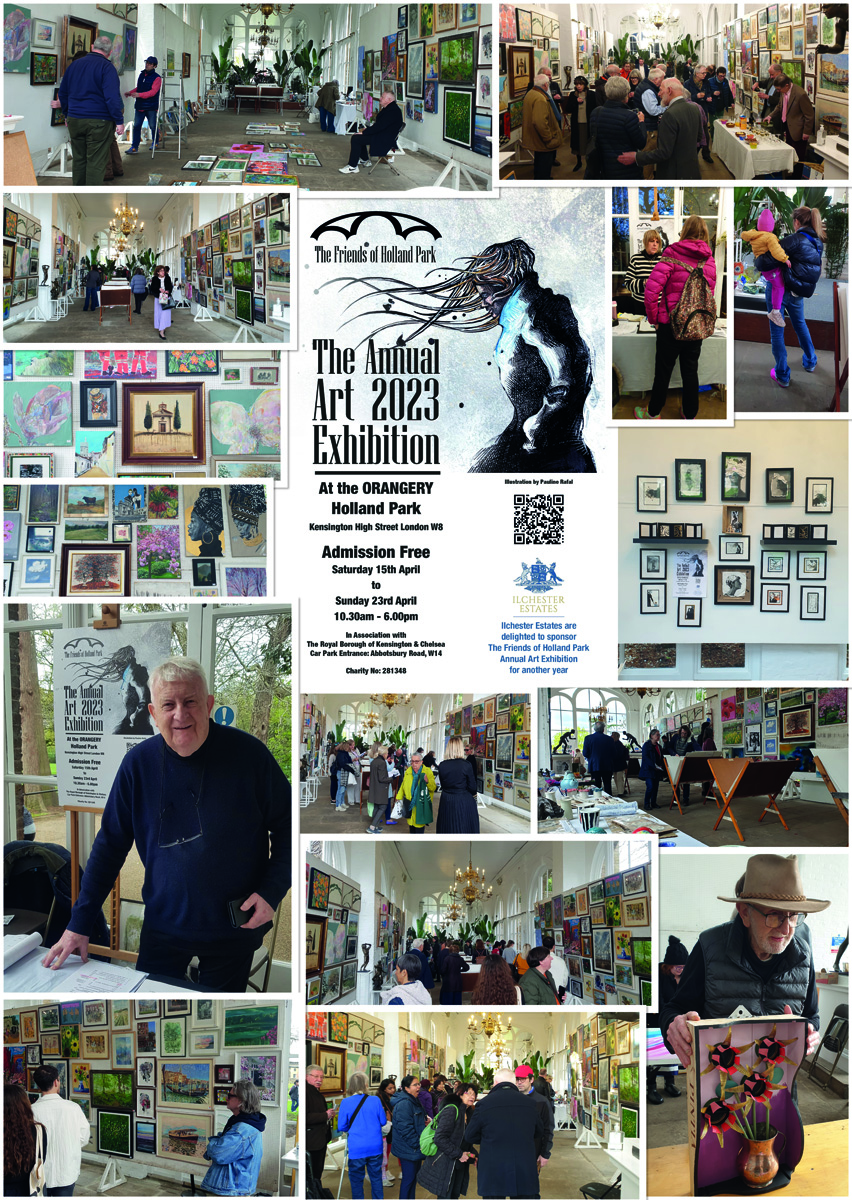 We are fortunate at The Friends of Holland Park to have members as generous and imaginative as this year's artists in our exhibition. The results demonstrated the creative richness and the successful partnership we have with them.
We always felt that the economic climate was not in our favour, however 46 out of 71 artists sold work which is a higher percentage than last year. We had excellent footfall throughout the exhibition, particularly during the weekdays.
A huge thank you to all our artists and a special thank you to our Feature Artist, Pauline Rafal, whose enthusiasm and skills contributed to the overall look of the exhibition. Our heartfelt thanks to the Ilchester Estates who have supported us for the past five years and we hope this will continue.
We would not be able to stage the exhibition without the assistance of the idverde park team with the initial set-up, including the plants and floral display.
The volunteer contribution was invaluable, ensuring the smooth running of the exhibition. Committee members, those who helped with the stewarding, artist check-in delivery and collection, the Mini Market and the hanging of the artwork - thank you. I would like to thank my wife Sandra and daughter Alex and as always Rhoddy Wood. See you in the Orangery in 2024.
Gordon French
[June 2023]