Moss Walk Led by Dr Alan Harrington
Saturday, 4 March 2017, 11am-1pm. Meet in the Stable Yard
Alan Harrington, known to many of you for his tree walks, spent his professional life studying mosses. He continues to observe them wherever he goes, and has agreed to come to Holland Park 11 a.m.–1 p.m. on Saturday, 4 March, to see what is new since his last walk for us in 2013 when he made some interesting finds. Numbers are limited so please book your place on 020 7602 0304 or on rhoddy.wood@virgin.net. You will need a hand lens of at least 10 x magnification to appreciate fully the beauty and intricacies of these natural wonders.
[Winter 2016]
Annual General Meeting
Wednesday, 5 April 2017, at 7.30 pm in the Orangery
Much has happened since our 2016 AGM, not all exactly as expected. The replacement of the Opera Holland Park tents did not materialise for complex reasons, but proposals for enhancing the terrace of Holland House, the approach road and the café yard, did. You can read in this newsletter some of the other improvements to the park, either completed or yet to come. We need now to focus on restoration of our historic listed buildings, and on ensuring the park is secured as a safe green space that balances the often competing wishes of its user groups. Your trustees are fully involved in discussions about what is happening.
Do come to the AGM to hear what is being discussed, to air your views and help us set priorities. We welcome your support.
[Spring 2017]
Russian Virtuosi of Europe Concert
Thursday, 6 April 2017, at 7.30pm in the Orangery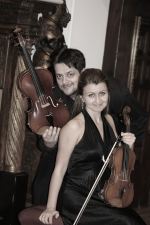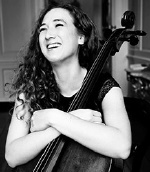 We are delighted that the Virtuosi group are again able to fit us in to their busy schedule.  Natalia Lomeiko has been coming to us since 2001 when she was first introduced to us by Colette Price, and Yuri Zhislin has joined her in most subsequent years. The Virtuosi will play the Aria from Bach's Goldberg Variations as a tribute to Colette, who sadly died on 19 January. They will also play Mozart's Divertimento in E flat for string trio.
Members know Natalia as a brilliant and passionate violinist, equally capable of precision. Her husband Yuri alternates with facility between violin and viola. Both are professors at the Royal College of Music. Each year they bring a different carefully chosen musician to play with them; this year it will be Adi Tal on the cello. Born in Israel, Adi was a winner of the Muriel Taylor Cello Prize and Making Music Prize for Young Concert Artists, and is hailed as one of the most talented young artists of her generation. We much look forward to welcoming them all.
As always the concert takes place in the Orangery during our Art Exhibition, so you can enjoy the visual art as well as the music: an idea put forward by Colette to persuade us to invite Natalia. We have never regretted her advice. Tickets are £15 to include wine and light refreshments after the performance. Please download the order form here.
[Spring 2017]
Ecology Events Sponsored or Run by the Friends
The Ecology team have planned a full and varied programme of talks, walks and events for 2017, all aimed at encouraging children and adults to explore and understand the natural world we are lucky enough to have around us in Holland Park. In order that the events can be free for participants, the Friends will continue to sponsor the walks and talks that are led by independent experts in their field and ensure their costs are covered. Some dates for your diary:
Events sponsored by the Friends
29 April: The Dawn Chorus Walk is an annual fixture for those that are keen enough to arrive at 5 a.m. to hear the birds wake up and start their songs. If the weather is good we also witness the sunrise over Holland Park. Once again, this walk will be led by David Darrell-Lambert. He is clever at identifying the sounds of individual species in what seems a mass chorus, and shares interesting facts about birds as we walk.
29 April: After the Dawn Chorus Walk, David will lead the Family Bird Song Walk, starting at the more reasonable time of 8 a.m. This is a beginners' introduction to the birds found in Holland Park and their calls.
11 May: Bat Walk. Discover the park's flying nocturnal residents with an expert from the
London Bat Group. After an introductory talk, head out on a walk in Holland Park, equipped with bat detectors to help locate these mammals. The talk starts at 8.30 p.m.
More details in our summer newsletter about events later in the year: Wild Plants of Holland Park on 24 June, Parakeets on 6 July and the Bumblebee Conservation Trust on 20 July.
All the above events are free, but you do need to book on ecology.centre@rbkc.gov.uk or 020 7938 8186.
Events run by the Friends
The Friends run a Nature Walk on the first Saturday of each month for which you do not need to book. We meet outside the Holland Park Café at 9 a.m. and choose a route to see whatever is of interest at the time, whether birds, plants or trees.
On 20 May, the Friends have once again invited Dr Alan Harrington to show us some of Holland Park's collection of exotic and native trees and explain how to identify them. He is always ready to share his knowledge of fascinating tree facts and figures. Meet at 11 a.m. outside the Stable Yard. There is no need to book.
The full Ecology programme can be found on the Ecology page of the council website: www.rbkc.gov.uk.
[Spring 2017]
Pimm's in the Park
Tuesday, 11 July 2017, 6-8pm, in the marquee east of the Dutch Garden
We again have to thank Michael Volpe, General Director of Opera Holland Park, for kindly allowing us to use the marquee on the raised terrace to the east of the Dutch Garden for our annual summer party. This year it will coincide with an opera rehearsal, which will mean that access to the marquee will only be from the Dutch Garden.
This is our one event of the year that is only open to Friends and their immediate guests, but not to the general public. Pimm's, soft drinks and canapés will be served. As well as Michael Volpe, of course, the trustees will again be inviting other special guests in gratitude for helping the Friends in their efforts to make the park a place of enjoyment and relaxation for all.
Tickets, at £17 each, can be booked on the order form which can be downloaded here.
[Spring 2017]