Christmas Concert
Sunday, 10 December 2017, at 7.30pm in the Orangery
Yes, it's true: Christmas will be upon us again soon, and we need to book for our favourite event of the year. Our loyal Tallis Chamber Choir, conducted by Philip Simms, will be delighting us with a variety of Christmas carols and readings, after which we can enjoy a glass of wine and mouth-watering canapés. Tickets, at £22, can be ordered on the order form here.
[Autumn 2017]
Jacobean Country Houses in the London Countryside
Wednesday, 18 October 2017, at 7pm in the Orangery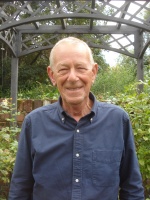 There is still time to book for our autumn talk on Jacobean country houses given by Malcolm Airs, Emeritus Professor of Conservation and the Historic Environment at Oxford University.
He will tell us about the changes in architecture and appearance of country houses in the early seventeenth century, placing Holland House in the wider context of a distinctive group of houses in the London suburbs, such as Charlton House, Ham House and the Dutch House at Kew. He will examine the roles played by patrons, developers and designers, and will explain why Holland House is so important.
Tickets are £18, to include wine and Janice Miles' delicious canapés. To order tickets, please download the order form here.
[Autumn 2017]
Ecology Events Sponsored or Run by the Friends
Come and explore the natural world we are lucky enough to have in Holland Park. Many of the talks, walks and events organised by the Ecology team are sponsored by the Friends so that they can be free for participants. Experts will help us discover things in the park that we may not notice for ourselves.
Events sponsored by the Friends
6 July: Ornithologist, Bill Haines, and ecologist Netty Ribeaux will entertain us with some fascinating facts from research on parakeets, before we go out into the park to see if we can spot parakeets congregating before they head off to roost. Bill is well known to many park visitors from his annual bird-ringing demonstration in the Wildlife Area.
10 July: We are delighted that Allan Watson of the Bumblebee Conservation Trust is back again to tell us more about the threat facing bumblebees, and about their importance for our gardens, natural habitats and of course our park. Alan is passionate about these most loved and familiar of our garden insects and is always keen to share his knowledge with us.
The Trust's leaflet says 'bumblebees have smelly feet': I think we need to know more.
14 September: Join an expert from the London Bat Group and delve into the nocturnal world of bats. Learn about their natural history before searching for them with bat detectors in Holland Park. You need to bring a torch.
All the above events are free, but you do need to book on ecology.centre@rbkc.gov.uk or 020 7938 8186.
Events run by the Friends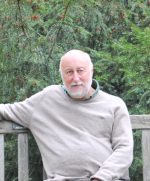 The Friends run a Nature Walk on the first Saturday of each month, for which you do not need to book. We meet outside the Holland Park Café at 9 a.m. and choose a route to see whatever is of interest at the time, whether birds, plants or trees.
We are delighted that John Wells has agreed to lead the Nature Walk on Saturday, 1 July. John is an experienced nature-walk leader and has a remarkably varied knowledge about birds, beasties and green things that grow. He also knows Holland Park and some of the natural history delights in it. On this occasion he will pay particular attention to our native trees, and help us be more aware of what we have.
The full Ecology programme can be found on www.rbkc.gov.uk/ecology
[Summer 2017]